How We Got Started
Flag One was founded in March 1997, in Chicago, in response to local prices for U.S.A. Flags, City of Chicago Flags and Rainbow Pride Flags in the area. Many retailers were charging as much as four times the actual cost or more for a flag. Custom sizes were virtually unheard of, or were out of reach due to the price.
From day one, we have only sold U.S.A. Flags Made in the USA. All of our Nylon flags are made in the USA with SolarMax[r] Nylon exclusively. All Poly-Max[tm] Flags are Made in the USA.
Over 500,000 flags sold. Over 99% of those were Made in the USA. We've never sold an U.S.A. Flag made anywhere else!
We sold the bunting to the U.S. Navy for the USS Lincoln's platform, used by President George W. Bush, for his 'Mission Accomplished' speech. Several armed services have also purchased from us for their local offices.
Fair prices and locally owned, now serving the Phoenix, AZ metro area, as well as the USA and world. We have shipped to many countries overseas, including U.S. Embassies.
Request a quote for your next flag or flagpole purchase.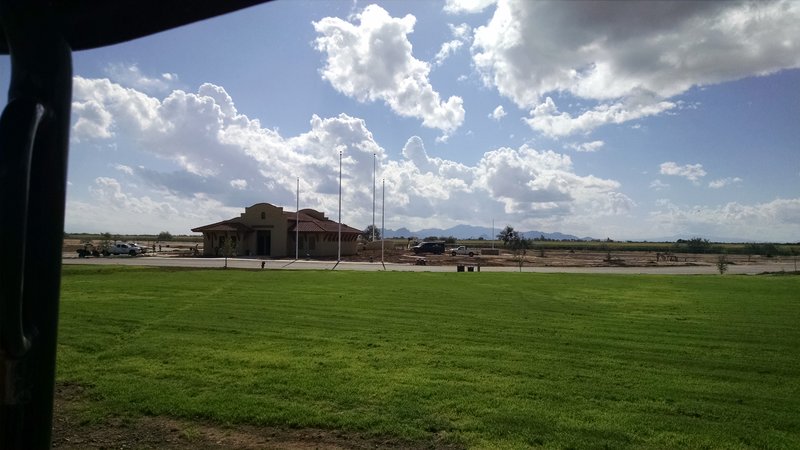 Flagpoles provided by Flag One for the Marana Memorial Cemetery, Marana, AZ 2015